Precision Motion Control: Closed-Loop Mode
Stepper motorclosed-loop control algorithm is ready!
Motion is smoother and faster than ever with 8SMC5-USB motors controllers family and its innovative encoder based on closed-loop option.
It combines advantages of brushless DC motors control with cheapness of conventional stepper motors.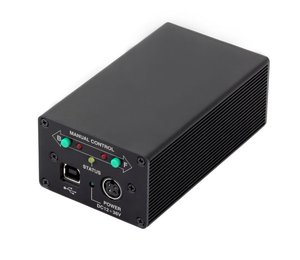 New motor control algorithm is included in the latest firmware updates.
The algorithm adds encoder closed-loop feedback suppressing motor oscillations and acoustic noises.
It makes almost all motors several times faster without any step loss. It all comes with a free update of firmware and software.
Standa controllers can control motorized stages from any brand.
Standa's latest short video sketches:
Large Aperture Rotary Table (Belt-Driven)
Standa Products Highlights 2017