SPECTRAL EVOLUTION's spectroradiometer products feature NIST-traceable calbration for spectral radiance and irradiance. Many of the models offer multiple photodiode arrays (both Silicon & InGaAs) for a more extended range covering UV-VIS-NIR-SWIR ranges. The chart below summarizes all of the current spectrometer products.
Don't see what you want?
SPECTRAL EVOLUTION can customize many of their platforms to include the features and specifications you need.
Field Portable Spectroradiometers for Remote Sensing
Field Portable Spectrometers for Mining
Compact Spectroradiometers for lab or field use
Compact Spectrometers
Every SPECTRAL EVOLUTION Spectrometer, Spectroradiometer, and Spectrophotometer is supplied with the exclusive DARWin SP Data Acquisition software – a full-featured, menu driven program for easy data manipulation and analysis of multiple UV/VIS/NIR spectra. The DARWin SP module features one-touch operation and easy, intuitive menus for fast, effortless operation. DARWin saves your scans as ASCII files for use with third party software, like SpecMIN, TSG, and GRAMs, without pre-processing.
EZ-ID provides mineral identification software with the USGS library and optional SpecMIN and GeoSPEC libraries.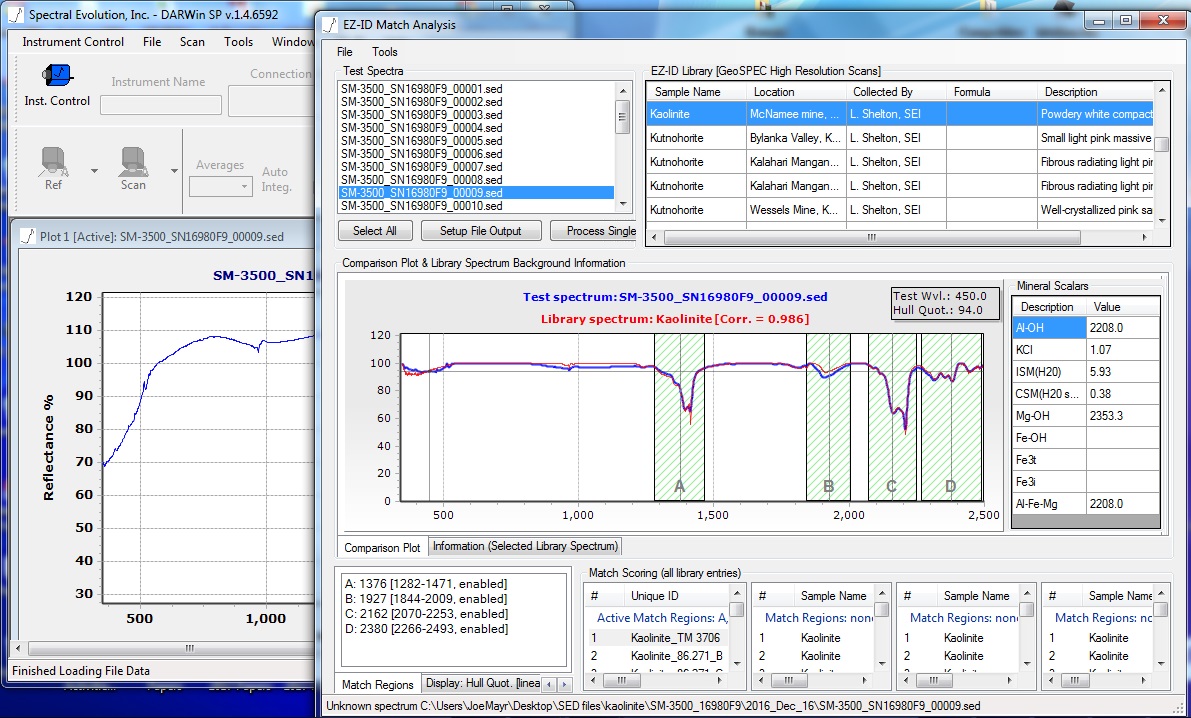 SPECTRAL EVOLUTION offer a full range of accessories for their instruments from contact and benchtop probes, to leaf clips, assorted fiber optic cables, power sources and more.